If you do not have dental insurance, you may struggle to pay for quality dental care. In fact, some people may avoid seeing a dentist altogether because they do not have insurance. At Family Dental of Roscoe, we make sure all of our patients are able to benefit from dental care in Chicago, Illinois, by providing our Smiles Card program. For just $100 a year, you can receive dental services such as: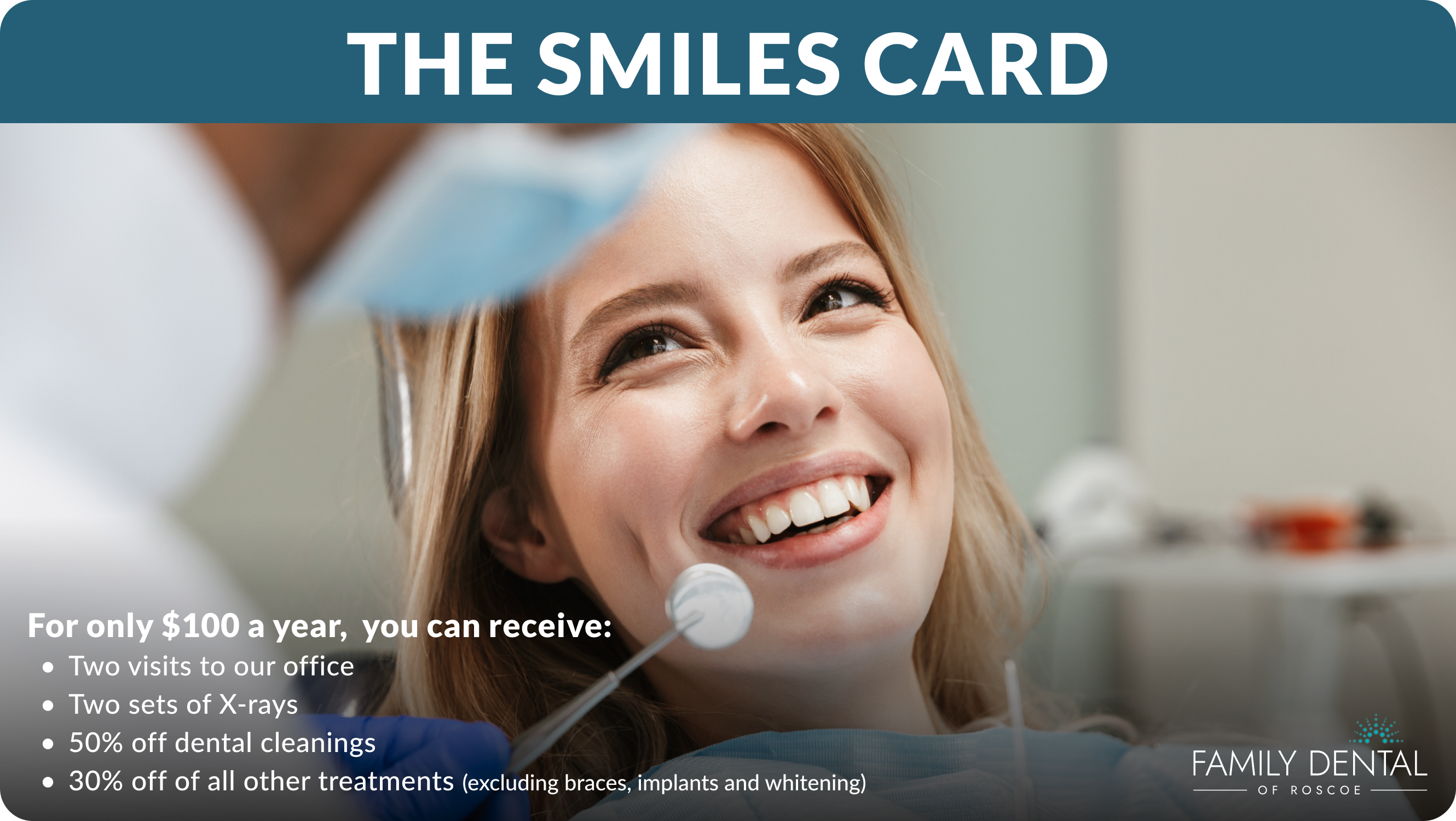 Two visits to our office
Two sets of X-rays
50% off dental cleanings
25% off of all other treatments (excluding braces, implants and whitening)
If you would like to become a member of our Smiles Card program, call our office at 773-327-6500 today. Our dentists and our team are always willing to do whatever it takes to give our patients quality oral health care.