Dr. Nidal Obeid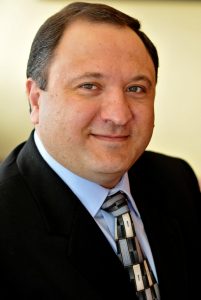 Dr. Obeid graduated from dental school in 1993 achieving his Doctorate of Dental Surgery. He went on to acquire extensive training for a specialization in orthodontics at the University of Moscow in Russia and also completed two rigorous programs including a 1-year Prosthodontic fellowship at the University of Illinois at Chicago (UIC), and a 2-year fellowship for advanced education in general dentistry at the Nova Southeastern University FL Miami where he was awarded the American Top Dentist 2013 & 2015 from Consumers Research Council of America, and the "John Tabak Memorial Award for Special Care Dentistry" from Nova South University awards. Dr. Obeid's gentle bedside manner and warm sense of humor makes him an excellent choice for those who are nervous about visiting the dentist.
Dr. Dennis Rivera
Dennis Rivera was raised in Mount Holly, New Jersey. He served four years' active duty in the United States Air Force, stationed at Kirtland Air Force Base in Albuquerque, New Mexico. He graduated from the University of New Mexico where he earned a BA in Biology. He graduated with a Doctor of Dental Surgery degree from The University of Illinois at Chicago in 2010. He immediately began and completed a one-year Advanced Educational General Dentistry residency program at Fort Carson, Colorado. Dennis Rivera was commissioned as an
officer in United States Army Dental Corps. He served five years' active duty in the army from 2010-2015. This experience allowed Dr. Rivera to work in a group practice where he increased his clinical skills and knowledge working in a group practice alongside oral and periodontal surgeons, pediatrics, prosthodontists, endodontists, and orthodontists. After being stationed in Germany for four years, Dr. Rivera separated
from the Army with an Honorable Discharge and returned to Chicago, which he now calls home.
Dr. Rivera is an active member of the American Academy of Cosmetic Dentistry, the American Dental Society, the Illinois Dental Society, and the Chicago Dental Society. Dr. Rivera continues to refine his skills. He is currently certified in oral and conscious sedation, which helps him treat patients with anxiety by providing a relaxing and comfortable environment. He has also completed Invisalign®, ClearCorrect™, and Six Month Smiles® short-term orthodontics.
Dr. Rivera has a holistic approach when treating his patients and strongly believes in preventive dental care. Dr. Rivera will educate and tailor the proper treatment according to the patient's need. When not seeing patient, he enjoys taking guitar lessons, salsa lessons, working out, and traveling.
Dr. Lina Kabar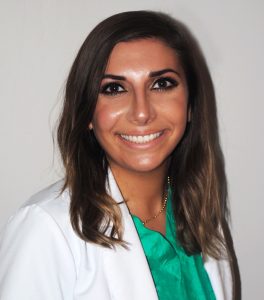 Dr. Lina Kabar obtained her Doctorate Of Dental Surgery at the University of Jordan School of Dentistry in 2012 where she graduated in the top 10 percent of her class. She then completed a 2-year Advanced Education in General Dentistry residency at Nova Southeastern University in Fort Lauderdale, Florida.
Passionate about health, beauty, overall well-being and confidence, Dr. Kabar is driven by the phenomenal benefits generated by her profession. Combining this penchant with her scientific knowledge, continuing education, and innovative technology, Dr. Kabar pledges the highest quality of personalized care to each of her patients.
Dr. Kabar volunteers her time and dental skills to help children in need. She has been an active participant in the American Dental Association Give Kids A Smile program and the Special Olympics healthy athletes program. She is also a member of the American Dental Association and Chicago Dental Society.
Dr. Ginu Dayiha – Orthodontist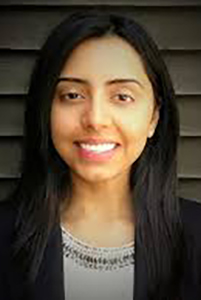 Dr. Ginu Dahiya was born in India, raised in Canada, and studied in the U.S. She obtained her Honours Bachelor of Science at the University of Toronto, after which she attended Case Western Reserve University where she earned her Doctor of Dental Medicine in 2013. Dr. Dahiya then moved to Chicago where she completed her specialty studies in Orthodontics as well as a Masters of Science. Dr. Dahiya loves the field of orthodontics and appreciates the fact that it allows her to combine her artistic skills with her scientific knowledge in order to spread happiness one smile at a time.When she's not working, Dr. Dahiya is an avid runner who hopes to run a marathon in the near future.
She enjoys living a healthy lifestyle and actively encourages this in her patients as well. Dr. Dahiya loves to attend orthodontic seminars and meetings in order to stay up to date on developments in the field of orthodontics and dentistry, and considers herself a lifelong learner.Dr. Dahiya is fluent in English and Hindi, and was a Charlie Schulz Scholar Award Recipient who presented her research on unilateral extractions in Class II subdivision malocclusions at the national AAO conference in 2016. She is a member of the AAO, Chicago Dental Society, and Illinois Society of Orthodontists.
Dr. Ahmad Najjar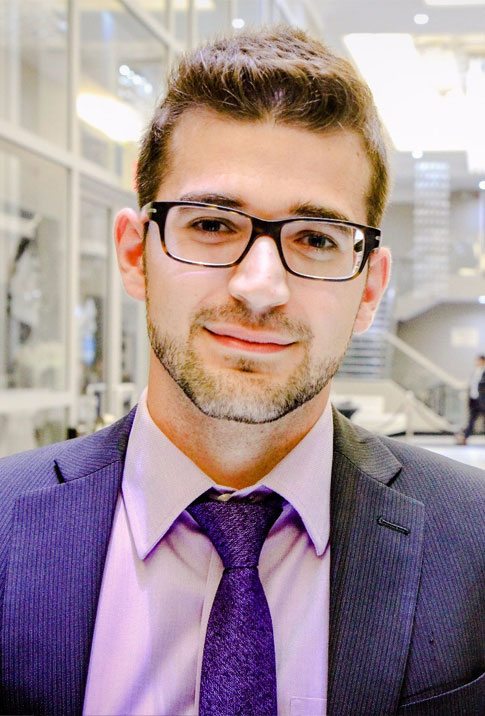 Dr. Ahmad Najjar obtained his Doctorate of Dental Medicine Degree from Boston University School of Dental Medicine, graduating summa cum laude in 2016. He then completed a one-year General Practice Residency at Columbia University School of Dental Medicine in New York City.
Dr. Najjar takes pride in his work and loves giving his patients a beautiful smile that they can be confident about, while also pledging the highest quality of care to his patients through continuing education and being a "lifelong student" in dentistry.
During his spare time Dr. Najjar likes to volunteer his dental expertise helping communities close to home and overseas as well, participating in Mission of Mercy and traveling on several mission trips to areas with no access to dental care. He is also a member of the American Dental Assocaition and Chicago Dental Society.